« previous post | next post »
Paul Midler submits this one from South China: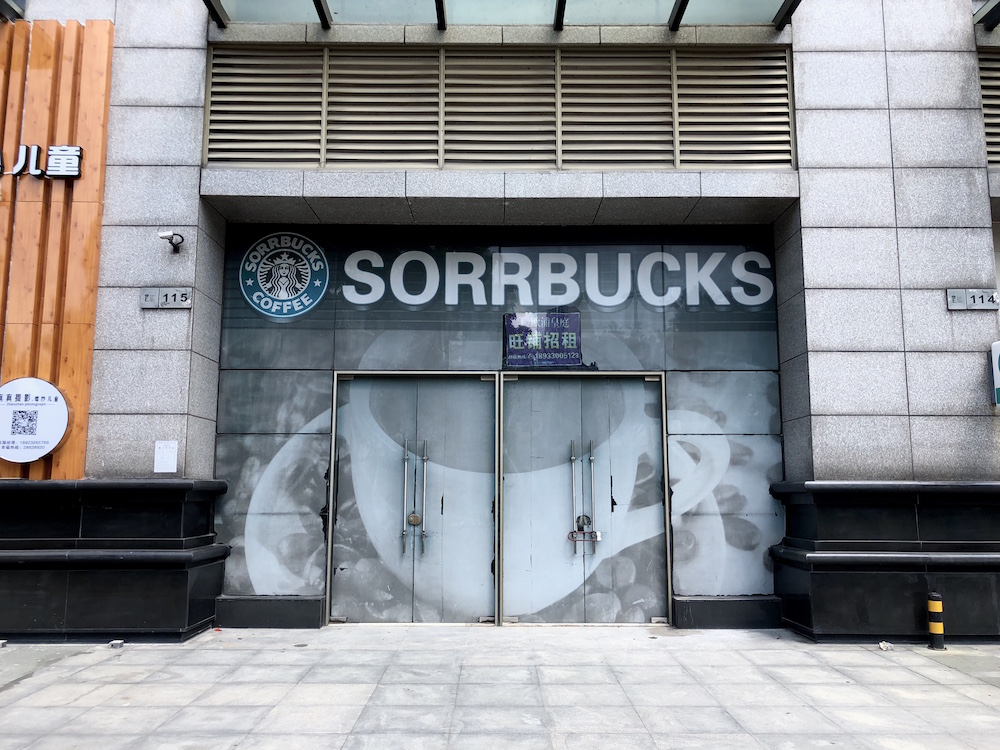 Paul explains:
Found this place closed and confirmed with next-door shop that it had once been an actual business. Yes, it's funny, but there's also something linguistic here. At first blush, it seems like such a bad naming effort, too far from the original—but is it? The shop owner here might have taken out the "T" from the initial consonant cluster (hard to pronounce for Mandarin speakers) to create "Sarbucks," but that first syllable looks a bit too much like SARS. Sorrbucks looks terrible because we think it should be pronounced "sore" but it was more than likely an attempt to mimic the first syllable in the word "sorry." Unless you're a Canadian, that "Sorr" should rhyme with "Star." And in that "Sorry" link is a wonderfully implied apology, as in: "Sorry for ripping off your illustrious brand, but we couldn't think of anything better!"
The variations on the Starbucks brand name in China are countless.  Here are a few:
"Star what? " (7/24/11)
SFFCCCKS
USABUCKS
BUCKSSTAR
SUNBUCKS
SXXXBUCKS
STARKFEE
SEAYAHI
STARBOX
COFFEE
STARBUGS (with a cockroach inside the green circle)
PROWSTAR ESPRESSO
STARPREYI
USABUCKS
PENLAND
MT. RAINIER
etc.
All of these may be easily gleaned from Google Images, and all except one are incorporated in the iconic green circular emblem, though naturally most do not feature the crowned mermaid with splayed tail.
---