« previous post | next post »
Will legendary beings step in where the politicians have failed?
"Missouri: Flood Damage Dwarfs Repair Budget", NYT (AP) 9/15/2011.
Reader AG, who sent in the tip, hopes so. He's been fantasizing about those flood damage dwarfs, toiling with little fiscal hammers and tongs at their forges in the caverns of the Ozarks.
The obligatory screenshot: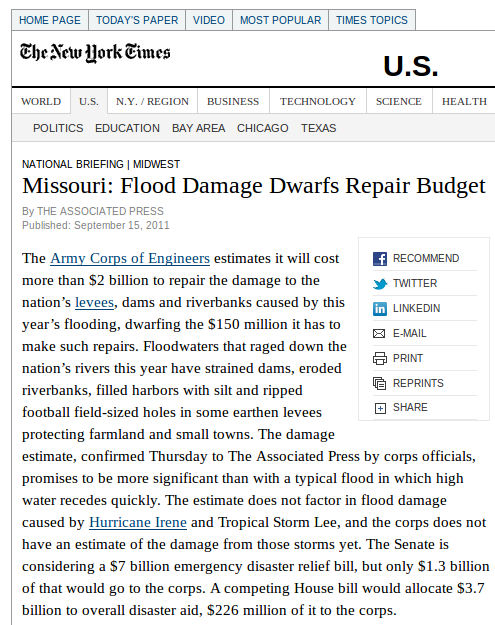 ---